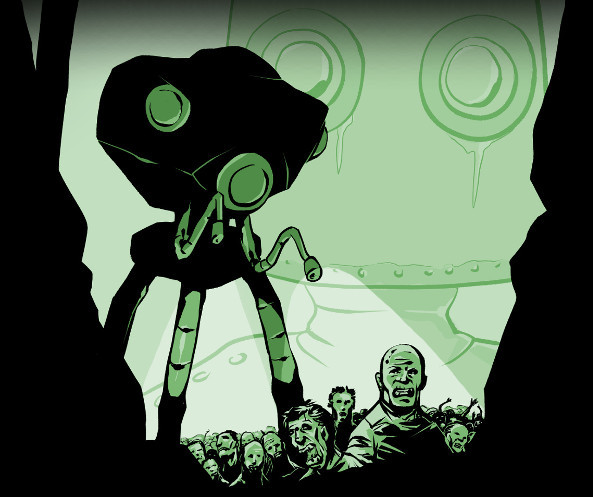 BLOG
Short Review: Dead Rising 4 (PC Game)
I probably enjoyed it as much as I did Dead Rising 3 some months ago but it was a little shorter and left me with the sensation that it could have been even better if they had added some more activities to do around the open world.
Most of the things I loved about the previous game are still there: the combat mechanics are mostly identical, and therefore still a blast, the visuals are similarly impressive when it comes to showing large number of zombies on screen and the world is nicely designed and entertaining to drive around looking for collectibles or just to goof around with the strange weapons you can craft. There are some improvements to the interface, a camera that adds some interesting gameplay mechanics and no time limits at all, something I really liked, because it meant that I finally had the freedom to move around and explore at my own pace.
Playing as Frank is probably more fun, thanks to the humor he adds to the story (I really liked the voice acting) but the main missions, while still quite entertaining, felt a little less varied. There are new types of zombies and exoskeletons you can wear for brief periods of time but, although nice additions, they don't make that much of a difference. As I previously said, it's also a pity that, besides the story missions, there still aren't that many things to do around the map, something more obvious now due to the lack of time limits. Searching for collectibles, cleaning up shelters and rescuing survivors is fun for a while but it gets repetitive, and the new "maniacs" side missions, that seem to replace the psychopaths from previous games, are only a few, less charismatic and not that interesting... they are fine but it feels like, with a little more work, they could have make them more remarkable.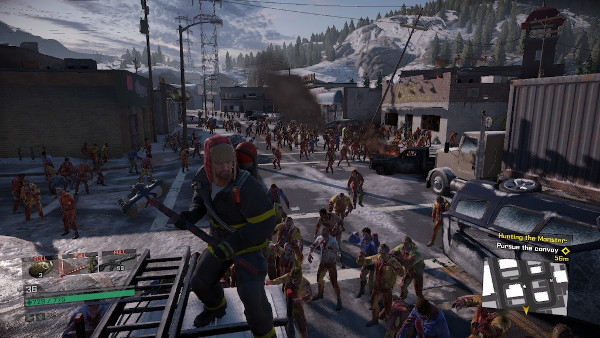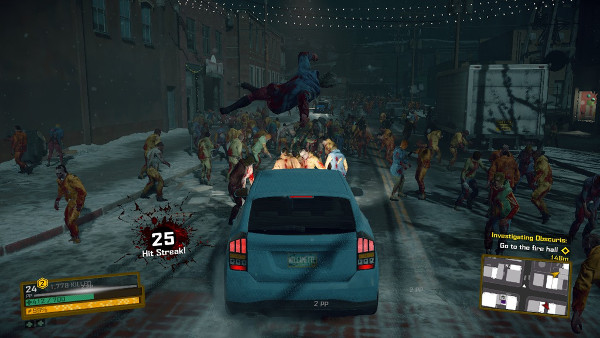 More info: https://en.wikipedia.org/wiki/Dead_Rising_4