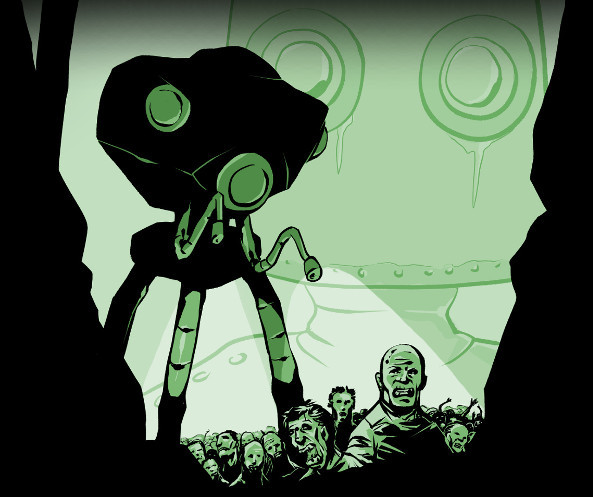 BLOG
Short Review: The Witcher 3: Wild Hunt (PC Game)
What an amazing game! As a fan of the books and the previous games I was quite sure I would enjoy it and was eager to play it, but I decided to wait until I was sure I'd have enough free time to focus on it. It wasn't easy but I'm very glad I did because it was even better than I imagined and this was a great moment for me to play it and savor every second, without rushing through it.
If you've read some of my other reviews you'll know I have a weak spot for open-world games with interesting people to meet and places to explore, where I can have fun just being there while taking my time to look around, and The Witcher 3 pretty soon became one of my favorites ever in that regard. It was a pleasure traveling through its beautiful and realistic environments, it felt like a living world and I think I'll always remember some occasions like the first time I entered the busy city of Novigrad after some hours surrounded by forests and small villages... One of those few games that managed to make me feel totally immersed.
Gameplay-wise it was extremely entertaining, I enjoyed the main story and characters a lot, the combat was easy but satisfying (I played on normal difficulty) and there were a ton of very well written and enjoyable side missions to do. There were some bugs and glitches and some things I wasn't too fond of (for example, the weapon degradation was a little annoying at first) but, in the end, I wouldn't really have the need to change a thing, the game was a spectacular experience as it was.
The icing on the cake were the two expansions, the second one especially. Hearts of Stone was a fine extension to the main game but Blood and Wine felt like a full game on its own, set in a new, great looking area with its own unique visual style that often reminded me of the Italian countryside. Gorgeous and filled with more stories and places to visit. Really, really worth it.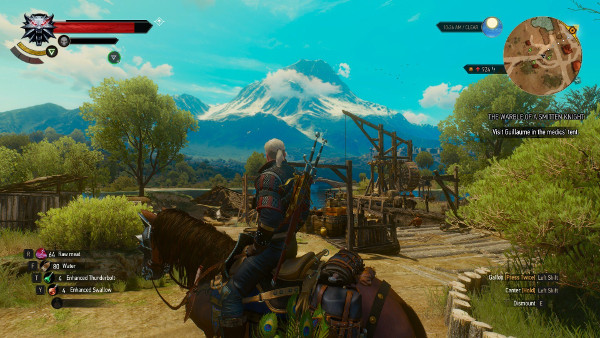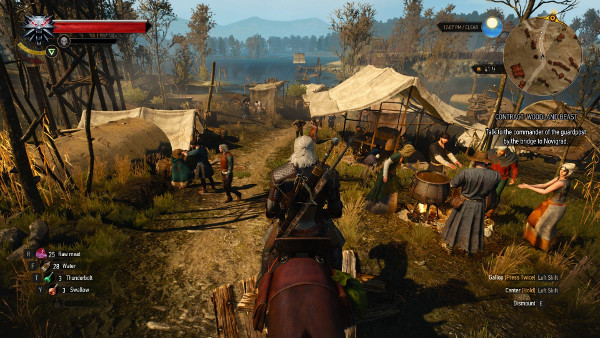 More info: https://en.wikipedia.org/wiki/The_Witcher_3:_Wild_Hunt